Is Investing in Mobile Live Casinos A Good Idea for Online Casinos?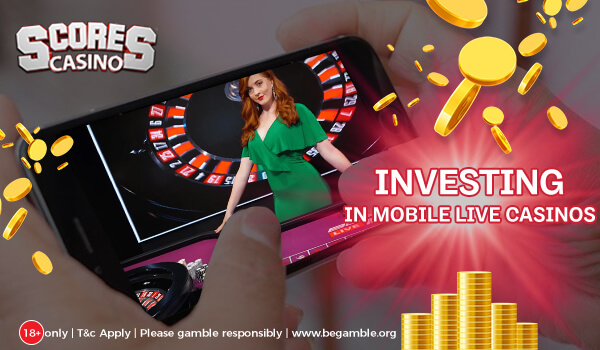 Mobile phones have become an important part of our everyday lives in the past few years. With recent technological advances, mobile phones are now capable of doing everything our former PCs and movie screens could do. Naturally, mobile phones are not only used for communication and work, but also for recreational purposes.
The online gambling operators realised the potential of mobile devices a few years ago and launched the first mobile live casino, which started a revolution in the online gambling world. Today, live casinos are a rightful part of the mobile gambling world.
What are live mobile casinos
Mobile casinos are gambling establishments, where players can play their favourite casino games with the help of a smartphone or tablet and an internet connection. All the mobile casinos offer Android and iOS versions of their games, but some top mobile live casinos also have Windows and Blackberry versions. On their websites, online casinos specify the list of supported devices, which are usually hundreds of models.
As in the case with online casinos, software for their mobile versions is available on their official websites. The software is easy to download and the step by step instructions will help you easily install the game.
If you have an account at any casino that supports mobile casino games, chances are that you won't have to create a second account. You can use the same casino account for both regular online casino games and mobile live casino games.
Changing remote gambling
In recent years, mobile gambling has been radically changed by the internet and the smartphone. Consumers are increasingly turning to their smartphones as their primary devices of choice to gamble. And if online casinos aren't investing in that, they're not only missing out today but are also creating a huge problem for tomorrow.
In order to remain competitive and thrive in the market, businesses must follow the current trends in the market. And for that purposes of online casino gaming, that means investing heavily in developing mobile platforms and high-quality games that encourage players to wager their real money in the hope of winning a huge amount of money.
How investing in mobile casinos gives a competitive edge
Mobile live casinos offer a more engaging experience and bring long-term value for casinos as compared to their desktop gambling platforms. While the desktop platform is still popular, future growth is coming for mobile, both in established markets and emerging markets that are still awaiting further development. Investing in mobile platforms gives casinos an edge over their competitors and allows them to position their brand for the explosion in mobile growth that still lies ahead.
Online casinos know that by investing in quality mobile casino platforms, they're giving their customers exactly what they want. And at the same time, they're creating more dynamic versions of their games, with the ability to reach their customers at any time of day or night. This has already proved itself to be a good business strategy and it is the one that will continue to pay dividends in the coming years.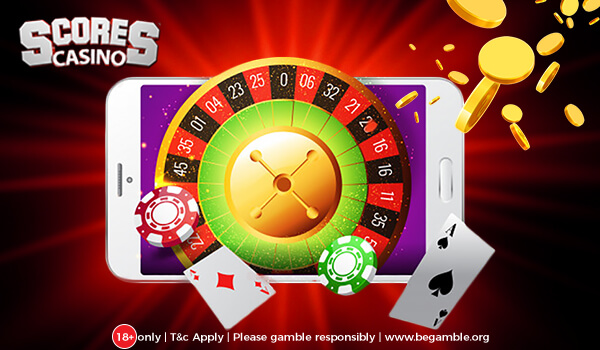 Improving the gambling experience with mobile casinos
The mobile gambling experience has improved dramatically since the early days of mobile live casinos, and the graphics are now largely indistinguishable from what you'd find in the top online casinos. This didn't happen by luck or chance – it was the through investment in market research and game development the casinos are now able to fully embrace the mobile platforms, making the overall gambling experience as effective as possible.
Investing in mobile platforms is also important for casinos to get a head start over their slower competitors. There are so many casinos out there and most of them are dedicated to offering the best gaming experience to their players. If casinos don't invest, they get left behind, and their businesses will ultimately fail as more responsive casinos take their place.
Investing also helps casinos to push the boundaries of what's possible, making immersive and better gaming experience across the full range of mobile devices. Also, there are some selfish reasons for online casinos to get wholeheartedly behind mobile gaming.
A solid investment for online casinos
No matter how well-resourced online casinos are, the truth is that they have finite budgets. It still matters to them that they are making the most out of their investment money, and that means investing in the future, as well as providing the best gaming experience to their customers today. By investing in mobile technologies, these online casinos are laying the groundwork for a promising present, as well as the future.