Live Dealer Casinos Make Gambling A Lot More Fun! Read More Here!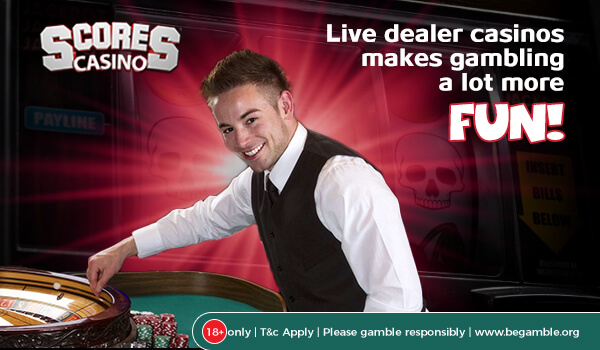 Over the past few years, it has been observed that gamblers are giving more preference to live dealer casinos. The main reason for this increasing popularity of live casinos is the convenience to play anywhere, anytime. Another factor that has contributed to the growth of these casinos is that players have more options to choose from than ever before.
But despite the live casino gaming being more prevalent, many players have yet to try it. Also, they have a number of questions about how live casinos work and what makes live casinos different from land-based and online casinos.
Read on to know why gambling in live dealer casinos is a lot more fun.
What is a live dealer casino?
A live dealer casino is a site that streams the traditional gaming action over the internet. Live dealer gaming uses a combination of streaming technology, real tables and human dealers to offer a land-based casino experience. Thus, a live casino is the one which has a real dealer dealing the cards. This way, you can trust the real dealer without worrying about computer-generated results.
The obvious benefit of live gaming is that it puts you closer to a brick and mortar casino gaming experience. Also, you can actually experience human experience by chatting with the dealers in the game.
Fair gameplay offered by live dealer casinos
Many players are suspicious of brick and mortar casinos, let alone a live casino located thousands of miles away. But the chances of you being cheated in live dealer gaming are equal to zero.
Here are some of the reasons why you don't have to fear when playing your favourite games at live casinos:
Live casino operators hold gaming licenses from various regulatory authorities, and they would be in serious jeopardy if they're caught cheating.
You can see the live-action of the game.
Third-party gaming labs conduct various tests to ensure that the casinos are offering fair gameplay.
The live dealer burns top cards on the deck to prevent cheating and thwart card counters.
Casino operators usually license live dealer gaming from an outside provider, which has no reason to cheat.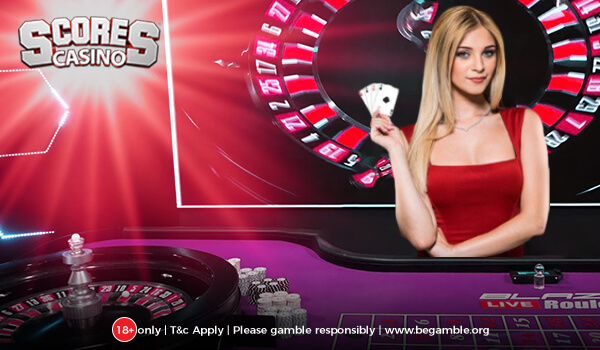 Gamble with your favourite dealers
The dealers are quite possibly the biggest draws to live casino gaming. Not only do they interact with the players, but most of them are also quite attractive. The female dealers usually wear low cut evening gowns, while the men sport formal wear. Of course, the point of live gaming isn't just to stare at the dealers. But this adds an extra element to live dealer gaming that many gamblers enjoy.
The best part of live gaming is that you can play at different croupier's tables and develop a bond with them. Over time, you may find that you prefer one dealer over the others. Also, you can check out their schedule to see what shifts they'll be working. Most live casinos provide this information on their website.
Interact with the dealer in real-time
One of the best things about playing live casino games is that you are able to directly interact with the dealer, as though you were actually at a brick and mortar casino.
The process works as follows:
You ask a question to the dealer
It appears on a large screen in front of the dealer
They respond to you when they get a free second
Maybe this isn't the same as being in a land-based casino and speaking directly with the dealer. But it's the closest thing that you're going to get on a PC or smartphone.
Another benefit of live gaming is that you can see what other players are chatting about. This adds another interactive element that's only available in live gaming.
Improved features for a seamless gaming experience
Live dealer casinos weren't exactly technological marvels when they were first introduced to the world. However, software providers have done a great job at upgrading these features over the years.
Here are some of the best features that are available at live tables:
Card overlays

– Virtual card overlays make it easier for gamblers to see the real card values that are dealt.

Bet behind

– Sometimes live dealer tables are full. The bet behind feature allows you to bet on the outcome of a seated player's results.

Stop/go lights

– Green, yellow and red lights show the remaining time to place bets.

Virtual chips

– Like card overlays, virtual chips enable players to better see the chip denominations.
More games ensure more fun
Blackjack, Roulette and Baccarat have been the staple of live dealer casinos. However, this selection has been expanded over the past few years:
Here are some of the games that you can find in live casinos:
Dragon Tiger
Dream Catcher
Texas hold'em bonus poker
Caribbean stud
Casino hold'em
Ultimate Texas hold'em
Three-card poker
Beyond the large game variants, certain live dealer games also have multiple variants.